Gaaahhhh, who else is feeling the urge to just run outside on the street wildly? Because I STRONGLY DO, BUT I am fighting my urge and keeping myself holed up in my house and following our government's orders. 
I totally get you. This quarantine is making us go crazy. You've probably done just about everything in the last 6 days huh.
Dalgona coffee? ✔️
Scroll through Instagram 18 hours a day? ✔️
Facetimed your best friends 5x a day? ✔️
Running out of ideas I see. So might I suggest you 8 new activities for you to do?
1. Cook/bake a new recipe
Allow me to suggest you some fantastic recipes from our best friend Twitter & Tiktok, which are easy to learn and cook/bake:
i) Buffalo chicken quesadillas by Newt @milktpapi
ii) Pasta Carbonara by Jamie Oliver
iii) Souffle pancakes by Ivy Cher 
iv) Churros by Celine @jellybean.celine
2. Yoga/work out
Now you can't really say "Oh I don't have the time" excuse anymore because you're literally stuck at home... doing nothing... I'm linking some videos down below, y'all better watch it. If you can eat 24 hours, you can workout for a while to burn off those calories okay !
i) 15 Minute Full Body Workout by Krissy Cela
Krissy Cela is a global fitness sensation with a huge following of 1.9 million followers on her Instagram where she posts workout videos and customer testimonials on her own workout app, Tone & Sculpt.
ii) 10 Minute Ab & Oblique Sculpter by Blogilates
Cassey Ho of Blogilates is an American social media fitness entrepreneur who fuses pop music together with her classical Pilates routines bringing the fun back into workouts!
iii) Daily Yoga IG Live Session with The Flow Studio
A yoga studio in Bangsar making full use of their social media platform to still share their sessions via Instagram Live daily at 11am.
iv) 20 Minute Full Body Flow by Yoga With Adriene
Adriene Mishler - a yoga master for 6 years has been sharing her love for yoga on her YouTube channel ranging from typical flows to combating health issues like neck pain and anxiety. 
3. Binge-watch some new shows
Drama Shows:
i) Sex Education (2019 - present)
This British series is derived from the education of the main character (Otis Milburn played by Asa Butterfield) and his classmates in high school. His mother (Jean Milburn played by Gillian Anderson) is a sex therapist. Through a series of events, Otis becomes a sex therapist in school - for his fellow high students.
ii) Dynasty (2017 - present)
Dynasty begins with heiress Fallon Carrington unhappy to find her billionaire father Blake engaged to Cristal, a rival employee at the family company. ... The Carringtons form a united front in the wake of the suspicious death of Cristal's former lover, but things at the mansion do not remain harmonious for long.
iii) Jane The Virgin (2014 - 2019)
Jane Villanueva, a devout 23-year-old Latina virgin, who becomes pregnant after an accidental artificial insemination by her gynaecologist. The program parodies commonly used tropes and devices in Latin telenovelas.
Drama-Thriller Shows:
i) Elite (2018 - present)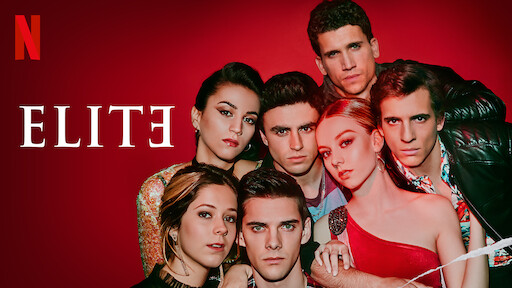 When three working-class teens enroll in an exclusive private school in Spain, the clash between them and the wealthy students leads to murder.
Cast: Danna Paola, Itzan Escamilla, Miguel Bernardeau
ii) Somewhere Between (2017)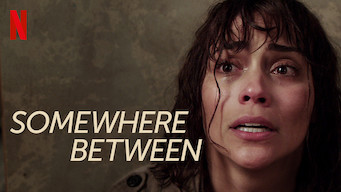 While investigating a serial killer, strange coincidences begin to pile up around news producer Laura. Suddenly, her daughter disappears.
Cast: Paula Patton, Devon Sawa, JR Bourne.
iii) Black Mirror (2011 - present)
An anthology series that revolves around a group of people's personal lives and how technology manipulates their behaviour.
Comedy Shows:
i) That 70's Show (1998 - 2006)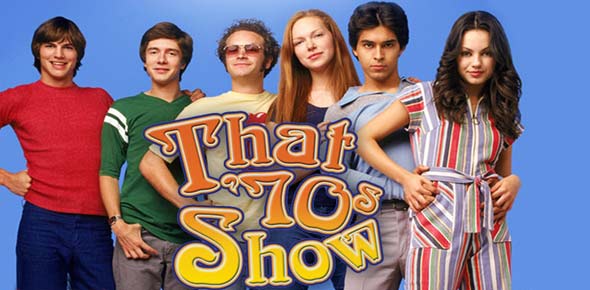 A group of teenage friends, their mishaps, and their coming of age, set in fictional place, Point Place, Wisconsin in 1970's. 
ii) Brooklyn Nine-Nine (2013 - present)
Ray Holt, an eccentric commanding officer, and his diverse and quirky team of odd detectives solve crimes in Brooklyn, New York City.
iii) Kim's Convenience (2016 - present)
While running a convenience store in Toronto, members of a Korean-Canadian family deal with customers, each other and the evolving world around them.
4. Complete a puzzle
You might have a 1000pcs puzzle lying around in your house. Don't you think this is a good time to bond with your family members and see each other lose your mind trying to piece all 900+ almost similar blue pieces together? 😂
5. Play indoor games
Now is the perfect time to whip out those board games and enjoy a few long hours with each other. Monopoly usually separates family members and cause tension, Uno is all fun and games, Charades is always fun to see how everyone acts. 
I hear Plato is a new innovative app to play virtual Monopoly, Mini Golf, Ludo, Uno. Find it in your App Store or Google Play! 
6. Listen to podcasts
Here's a few podcasts worth your time!
i) CTRL ALT DELETE - Emma Ganon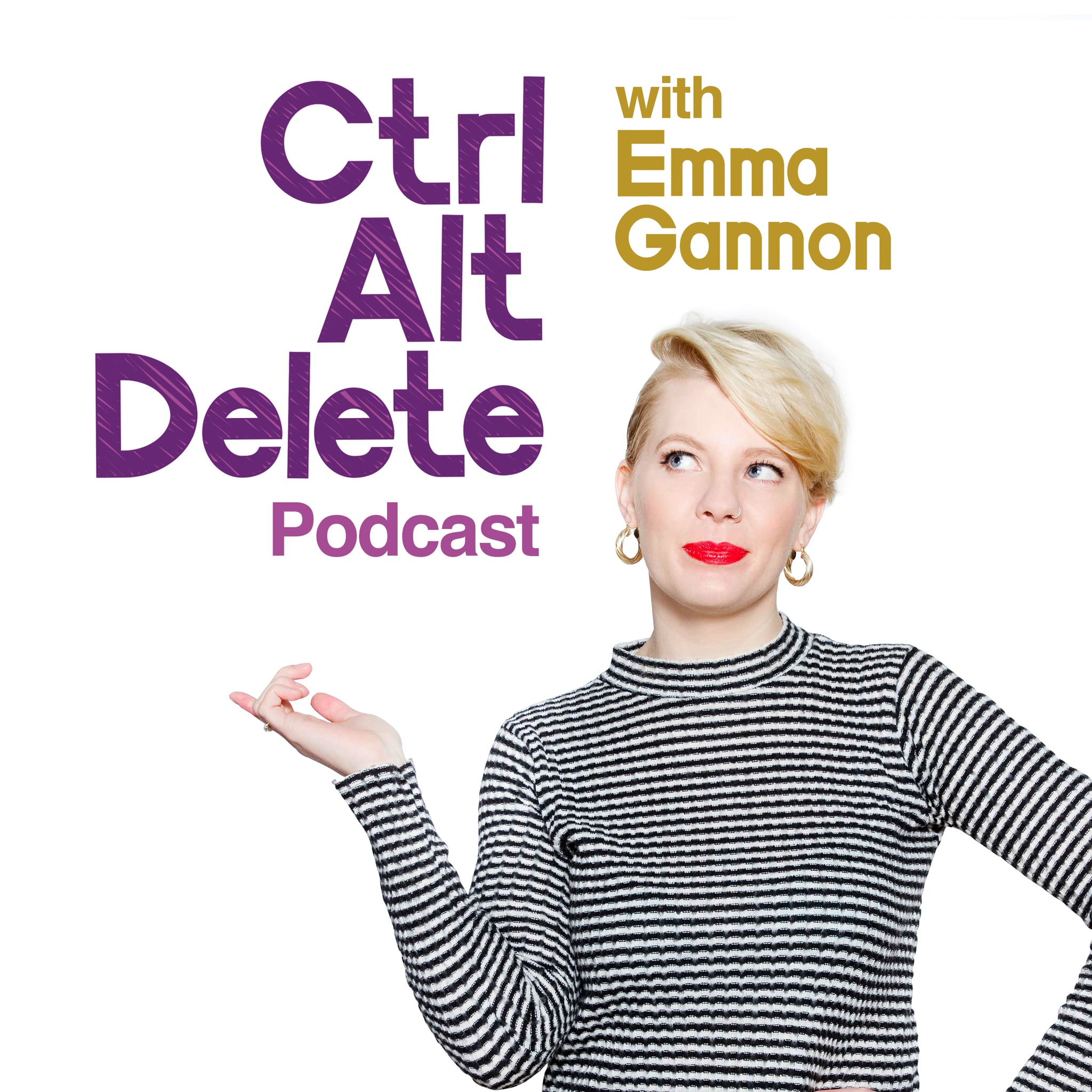 This is not a traditional career podcast. It's a podcast for people who've looked at their interests to shape the work they do.
Iconic duo Zane & Heath from David Dobrik's Vlog Squad spills all the tea, dramas and what nots about their chaotic lives.
iii) BAYTS - Keren & Khoa
American-Vietnamese couple Keren & Khoa, famously known on YouTube as the Wasian family channel shares about the many non-YouTube related things on their podcast.
7. Learn a new language
Has Duolingo sent you a notification yet that they miss you? Now is the perfect time to start learning a new language. Whether it be Korean to understand that Kdrama Crash Landing On You or Mandarin to have a secret language with your Chinese friends, it's always good to have another language up your sleeve!
8. Deep clean your room
If your Asian mum hasn't started doing it.............
i) Vacuum
Flip your whole bed over and vacuum underneath your bed. I know you haven't done it in a while, am I right? Do every inch and corner of your room.
ii) Clothes
Sort through your clothes and make 3 different piles:
1) Keep
2) Donate to charity
3) Give to extended family members
iii) Books and files
Do the same thing with books and files. If you haven't touched it in more than 6 months, do you really need it?
__________________________________________________________________________
In hopes everyone is taking the safety measures and listening to our government's orders to STAY HOME to help contain the spread of COVID-19. We're all anticipating the brighter days to come and hope we'll only be quarantined for a month. Let's all do our part as a community and stay put at home, only going out when necessary to buy essentials (also only one person is allowed to leave the house to buy).
Take care everyone. Team Enya is thinking of everyone and hoping everyone stay safe & healthy. Be a responsible human being and do your part. 
Love, 
Team Enya